I always find
January and July
very exciting. Not only there are sales everywhere, it is also the start of the new season. Particularly, I love the fashion magazines in July. Actually, I should say all the August issues. They are always 1 month in advance, right? I've just got my Harper's Bazaar - one of the best issues this year! So, I will try to update their Key Look Reports in the following posts for all of you who haven't got British Harper's available :)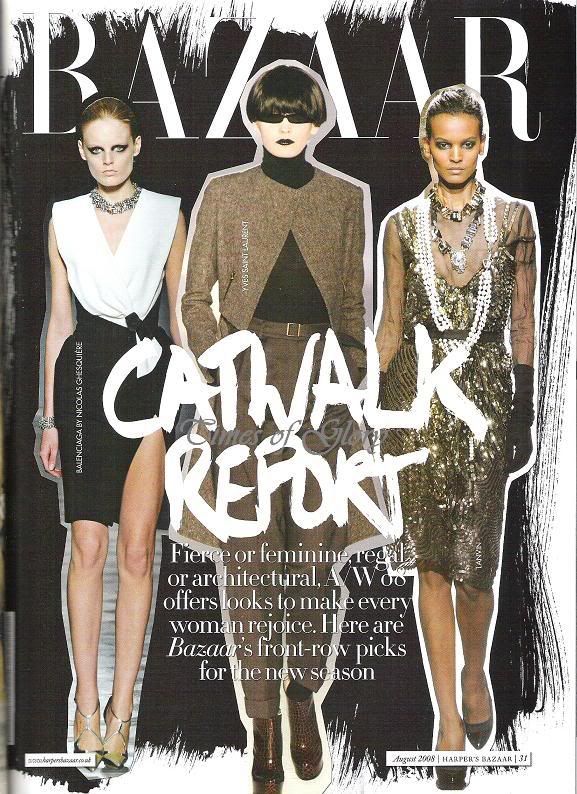 I love Fierce Chic! The rock chic look goes more glamorous and sophisticated this autumn! The make-up and outfit are simply together and mysterious.
The belt-up look is my long-time favourite, since I got a vintage fur scarf from my mum. For me, this is the best way to wear it for a more day look - a new modern classic! I will carry on this winter.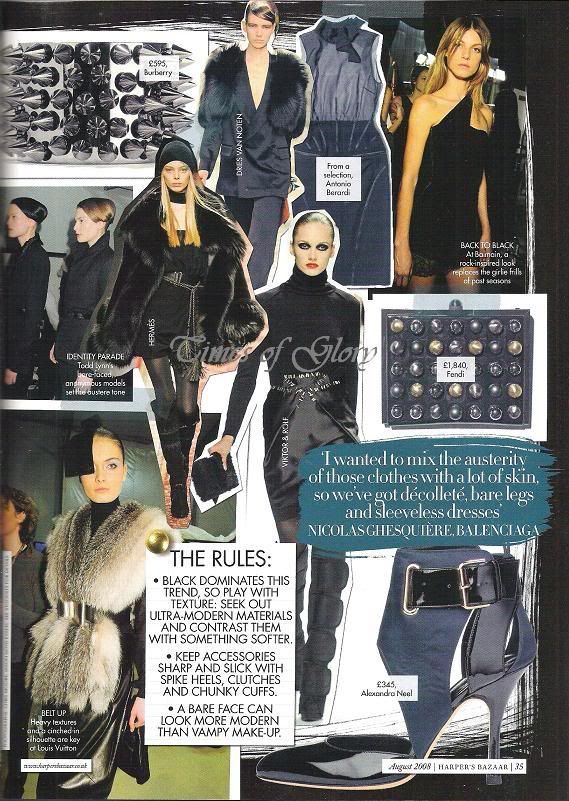 I'm always a round-toe shoe girl, but I can feel pointed-toe is coming back this winter in a more dressy and sexy way... Then, I'm looking for a romantic pair, maybe I will get a pair of almond-toe platforms... yummy!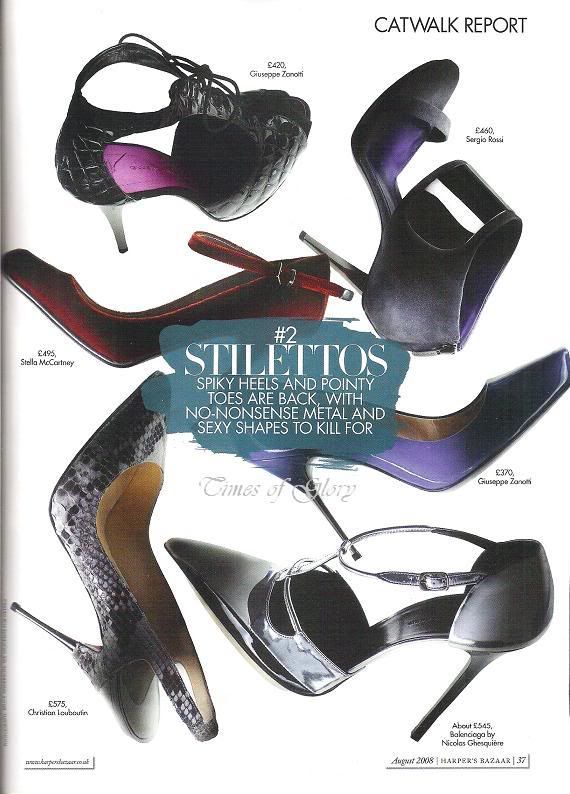 The structured silhouette is just amazing! It gives power into our winter outfit! I love both my slim trousers for a super long-leg sleek look and also my volume ones for my figure hugging cashmeres. Marc Jacobs has just created this perfect
silhouette for Louis Vuitton. Girls, all we need is some simple clean make-up and a good wallet :)