I always invest on a good bikini every summer, even though we have neither particular good weather nor many nice beaches… but it doesn't matter! When it is down to seaside or even just in the spa, good swimsuits always make me feel great! I haven't decided which one to go for, but possibly a retro-chic style! I'm just in love with old Hollywood glamour! Therefore, I'd show some great collections on the market :)






Agent Provocateur - It is one of the best underwear brand and new to swimsuits - it has a truly Hollywood glamour throughout! Well, they do not come cheap, but these "pin-up" bikinis will surely grab the attention! Seriously, just look at Hilary Swank and Rachel Bilson, you will understand what I am talking about.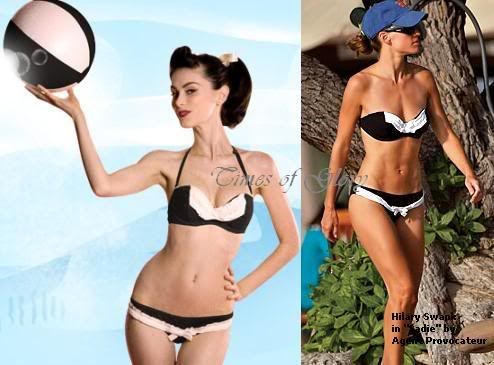 Myla - One of my long-time favourites for underwear and swimwear! They have luxurious fabrics and great cut! I like all of them but Mimi swimsuit has really caught my eye - great colour and unusual swimwear! I acutally think it may work well when our tummies fell a bit bloated, don't you think?

Samantha Sage - they do girly, chic and sexy swimwear, particularly some 20's, 40's and 50's influenced bikinis! In fact, they have been featured from Harper's Bazaar to Tatler Magazines!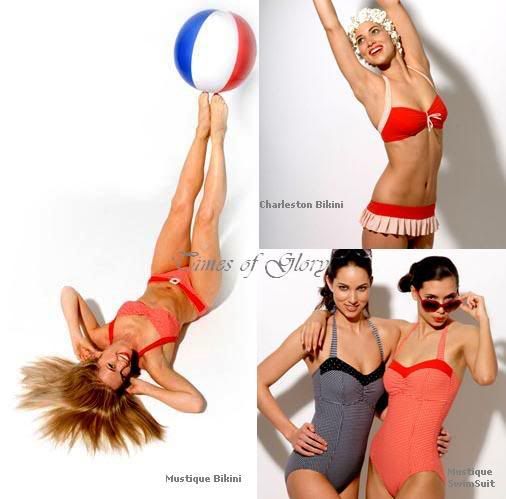 Mustique Bikini £69
Charleston Bikini £79
Mustique Swimsuit £69


Vitamin A

Swimwear by Amahlia Stevens - They have been favoured by many celebrities, since they use simple but gorgeous colour and they have slick and sexy cut!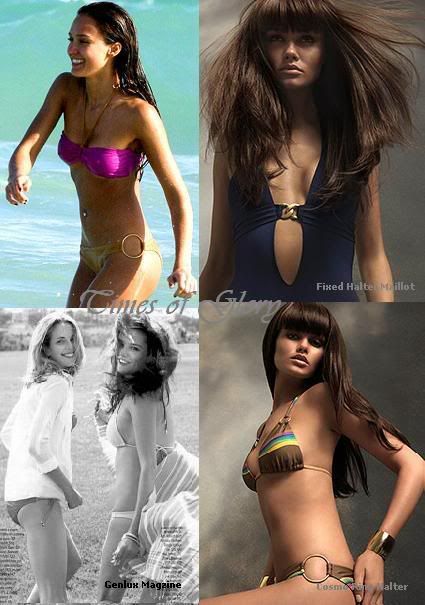 Kushcush

by Kerry Cushman - Their bikinis are sweet, a bit retro and flirty! A big plus is that they are

fully lined in UV50+ Lycra!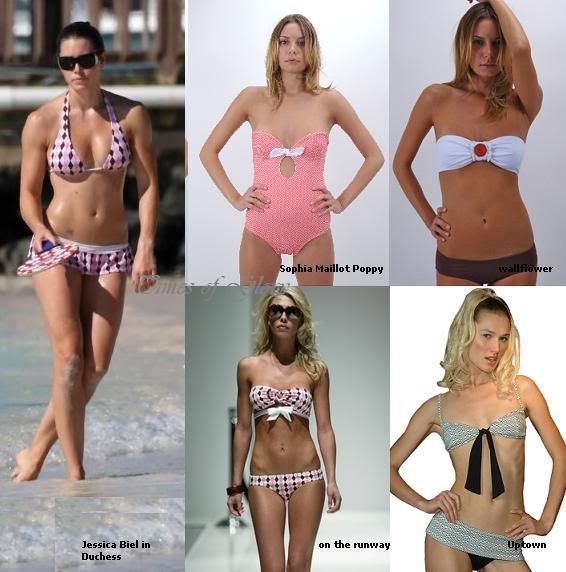 Kelly Brook for

New Look

- Meanwhile, I'm thinking if I just wear them once in a full-of-bleach pool, I need something pretty yet great value in order to not feel so guilty! I think New Look's is a good option!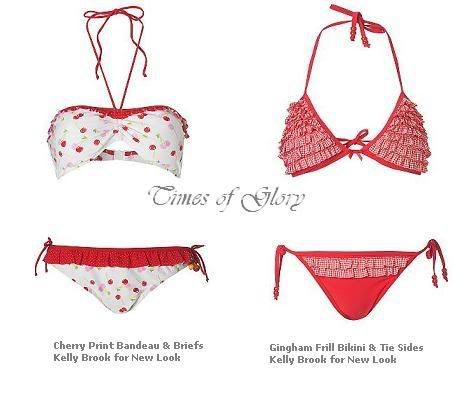 Both Bikini Tops at £12 each
Both Briefs at £8 each
If you really want to make a statement and have a bikini bash, here are some great options on Net-A-Porter