As the summer approaches the end, I have started sorting out my summer wardrobe. It will be a long process, since I am not so good at organising things. I have just realised how well-behaved I am this year. My old weird philosophies for shoes are

I'm telling myself that no shoes can be called completely perfect. Some rare pieces I've bought may go with

only

1 outfit for 1 occasion, i.e. they may never be worn.

There is always a pressure point in a shoe, so it is "perfectly normal" for my feet not feeling that comfy at some point, i.e. I forgive myself for all sorts of mistakes – half size too big, half size too small, a bit narrow in front, a bit hard at the back, and etc.

You name it, I have it.
To my surprise, I genuinely loved all the shoes I purchased this summer, especially I have tried to look at long run! The shoes that I will love for longer and carry through winter! The following 5 pairs are my best buy this summer. Some did cost me a bit, but they have fulfilled almost all my fantasies. Then I realise that I should spend only on the things that I deeply love in every way.


Azzedine

Alaïa

Suede Cutout Ballerina Flat Pumps

- OK, it's very rare for me to love a pair of ballerinas! I mean, it is just hard to find a pair that is both practical and chic! And many don't really go with my outfits. However, this Alaia fits all the bill perfectly! They go really well with my skinny jeans, dresses, skirts... and yes, they are very comfy. Oh, I will definitely carry them through autumn, as the lace is everywhere now :)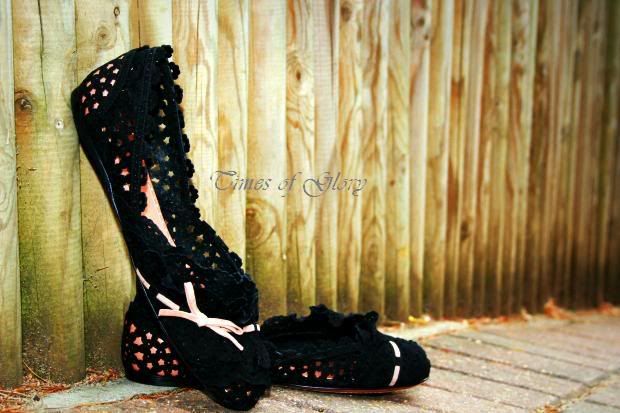 Balenciaga Gladiator Mirror Heels

- This is my ultimate summer fantasy! They are simply individual and fun! I know. I know, I can get 2 pairs of other great shoes at that price, but they totally stole my heart! I was totally surrendered to them.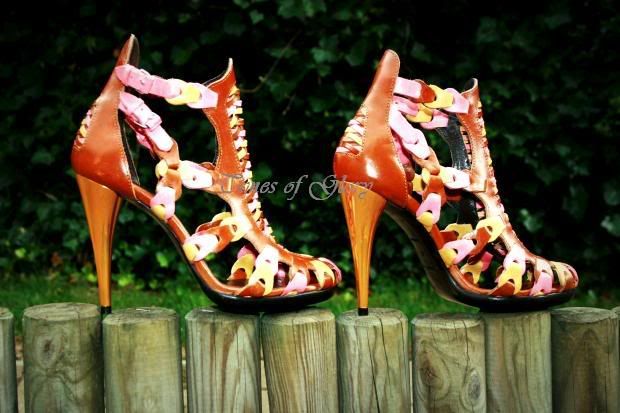 Christian Louboutin Architeck Leather Slingbacks

- For me, this is a wardroble stable. Red and black combo is classic and they are truly comfy (I'm not comparing them with trainers... but Louboutin platforms can let almost any girl stand all night long! That's a miracle.)

Okey, please don't think I spend every penny on my shoes, because the last 2 pairs are the best budget buys that I did in
Trudie Styler's Charity Sale.
They were both new and each pair costed me only £10.
Oscar de la Renta

Crocodile Platform

s

- They are chic, comfy and most of all they are perfect for all year round.

Patrick Cox Feather High Heels

- The shape, the material and the colour.... actually everything about this pair is freaking sexy! I can wear any simply black dress with these heels! As you known, feather will be even better for this winter... HURRAY!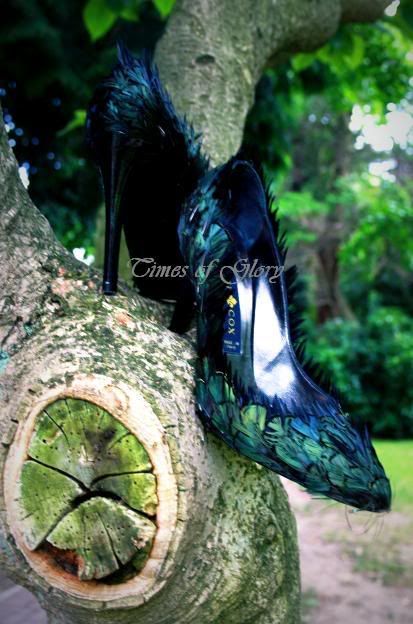 So here is a picture of my dream team behind my happy feet :)