Last night Boyfriend and I had a chance to preview a feather light and sophisticated comedy - Miss Pettigrew Lives for a Day. It will be out on 15th Aug in the UK but I guess many of you who live in US have watched the film. The movie has a brilliant cast and beautifully photographed. Just imagine silk satin, velvet, fur and all the fabulous 1930's décor. I don't usually do posts on movies, but it is simply marvellous for any girl who loves vintage, fashion and of course life.

Do you believe there is a day that we can discover life and find love both at the same time? Two lucky women will find that out in the most important 24 hours in their lives. Everything is on chance and your own character - 2 key elements of the fate and destiny.

In 1939 London, Miss Guinevere Pettigrew (Frances McDormand) is a mid-aged governess who is once again unfairly dismissed from her job. She suddenly realises that perhaps is the time to seize the day. She intercepts an employment that does not belong to her professional recommendation letters. She goes for an interview as "social sectary" - responsible for the care of day-to-day affairs assistant.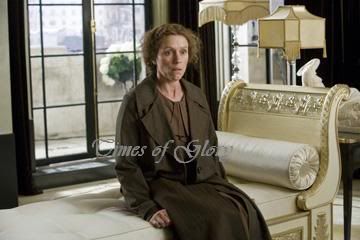 Miss Guinevere Pettigrew (played by Frances McDormand) at the interview

All the sudden,
Miss Pettigrew
is catapulted into a completely different and glamorous world of her employer, an American actress and singer, Delysia Lafosse (Amy Adams). Within minutes, Miss Pettigrew finds herself swept into a heady high-society milieu and help Delysia navigating her career and a messy love life that complicatedly involves 3 men: devoted pianist Michael (Lee Pace), intimidating nightclub owner Nick (Mark Strong) and impressionable junior impresario Phil (Tom Payne).


Meanwhile, Miss Pettigrew is blushingly drawn to Joe Blumfield (Ciaran Hinds), an influential fashion designer who is tenuously engaged to haughty fashion maven Edythe (Shirley Henderson) who senses that "social secretary" may be out her element, and schemes to undermine her. So what will happen in the next 24 hours...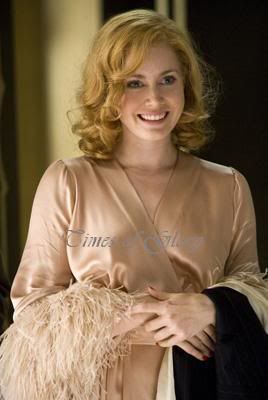 Delysia
Lafosse
(played by Amy Adams) in a peach silk satin negligee with feather sleeves
Such a feminine and elegant gown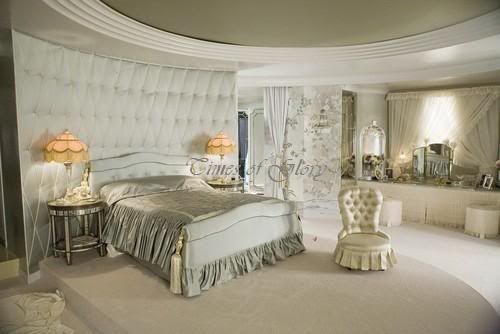 Miss Lafosse's Bedroom
(The beautiful and luxury décor of 1930's - the love of
satin, silk and velvet

and soft & clean colour - the return of elegance)

Miss Lafosse's Vanity


Miss Lafosse's Living Room


Miss Lafosse's
in a beautiful blue dress
is going to a lingerie fashion show!
(
1930s - budding rounded busts and clearly defined waistline,
foreheads have been revealed and adorned with small hats with/without veils,
soft curls give more feminine and sweet image)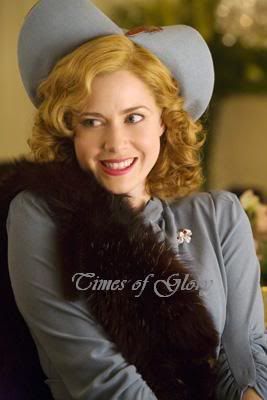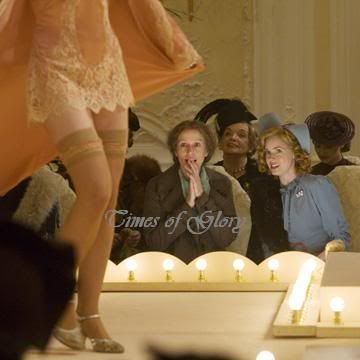 Edythe (Shirley Henderson) hosts the fashion show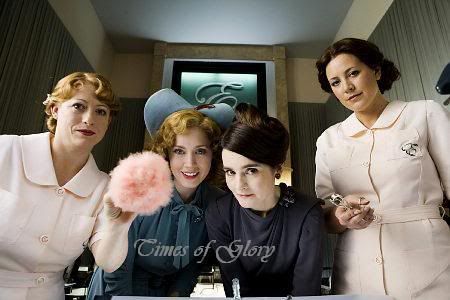 Everyone wakes Miss
Pettigrew up from the facial!
Miss
Pettigrew's transformation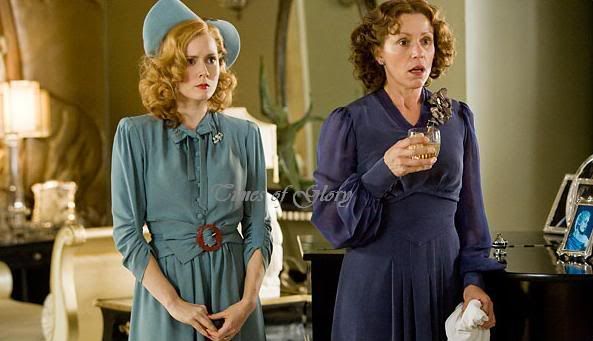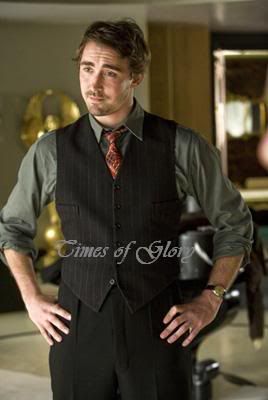 'Pushing Daisies' star Lee Pace plays
devoted pianist Michael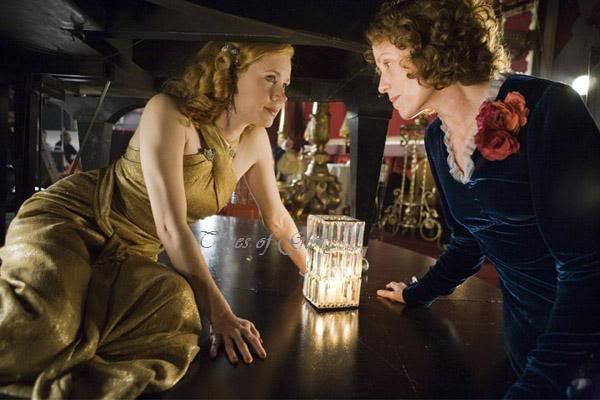 For the evening, Miss
Lafosse wears gold lam
é
long gown
while Miss Pettigrew has a midnight blue velvet dress.

(Wealth women in 1930's do not really wear practical day wear. Many clothes can be worn for both day and evening occasions. However, metallic
lam
é
, sequins and glass beads are very popular for evening... in general, the shinier and richer, the better.)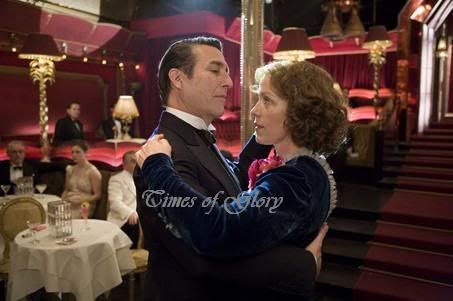 Designer,
Joe Blumfield (Ciaran Hinds) dances with Miss Pettigrew.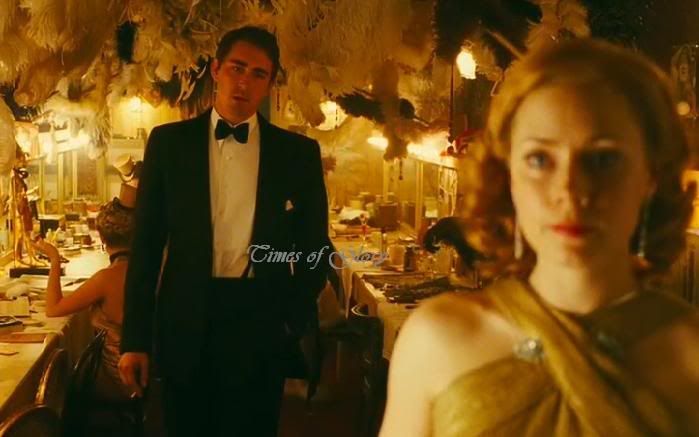 Girls, if you love fashion and style, I really hope you love this beautiful movie....